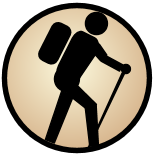 Mount Carleton is located in Canada. It has an elevation of 820 meters above sea level. It is located at the following coordinates: (47.3833, -66.8833).
This hike report was written by
bootsandtrails
, about a hike on Monday, November 10, 2008.
Not enough votes to display a rating
From Bathurst New-Brunswick Canada take route 180 west, and then route 385 south. It's approximately 120km. 47??23′00″N 66??53′00″W

There's a $7.00 admission fee at the main gate, which will give you access to the entire park. Considering the higher altitude of the region, one should be prepared for winter conditions starting early fall. Pack appropriate clothing just in case. You should also wear hiking boots or a good pair of sneakers. Please do not wear sandals, it could ruin your trip. As for water bring plenty as there's no drinkable water available on the mountain. Which bring me to the washrooms. There are some at the main gate and at the bottom of the mountain. There's also one halfway through the difficult path, but none at the top and through the easy path. There are plenty of trail markers that allow for easy navigation. The trails are pretty clean, but you'll find a piece of garbage once in a while. In the difficult path, look for this beautiful brook and waterfall along a good portion of the trail. The last section of trail before reaching the summit is breathtakingly beautiful. I particularly liked the last part of the difficult path. The rocks and boulders were a blast to climb.


The difficult path would be good for adults and kids over 15 years old. The last part of the trail is the hardest. The easy path would be good for adults and kids over 12.
Mt. Carleton has an altitude of 820m. There are two trails going up the mountain, an easy trail which is 4.4km long and a difficult trail which is 5.2km long. The easy way is about 2m wide and fairly flat with the occasional rock sticking out. It gets a bit rockier at the top but nothing to worry about. The difficult path is only wide enough for one person. You have to navigate around trees and rocks, also it gets quite steep at some points, especially near the end. The last part of the trail is all rocks and boulders. If you're afraid of heights, this last part might be tricky for you.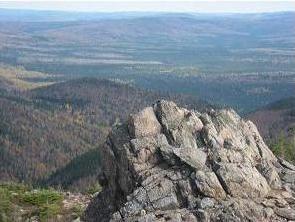 Images on this page are the property of bootsandtrails, and may not be used without permission of the owner.
Your message has been sent.
Share this page
Find a mountain
Write a report