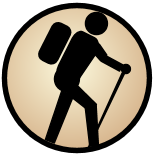 Bald Mountain is located in Maine, United States. It has an elevation of 750 meters above sea level. It is located at the following coordinates: (44.9434, -70.7754).
This hike report was written by
Douglas Twitchell
, about a hike on Thursday, January 14, 2010.
Not enough votes to display a rating
The Bald Mountain Road is off Route 4 in Oquossoc. There is a nice parking lot with a sign on the left (if you are going south on the Bald Mountain Road). Everything is clearly marked, and the trail is at the back of the parking lot.
This is one of those mountains that I've hiked in every season of the year, and I love it in all of them. I'm writing here about a winter hike, because that's my favorite time of year to be on this particular mountain.
I hiked with my good friend Nate. We had been eagerly anticipating a chance to do a winter hike. The climb was not long, and for the most part it wasn't terribly steep. Along the way we had a few nice views, like this view across Mooselookmeguntic to Aziscohos Mountain.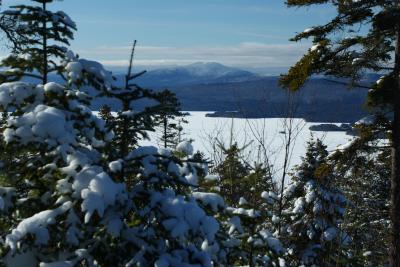 Across Mooselookmeguntic to Aziscohos Mountain
Once you get to this point, things start to get a bit steeper. The conditions can get challenging either because it's icy or because it's very deep snow underfoot (I've done it in both conditions). The closer we got to the summit, the more heavily the snow weighed down the trees. For the last five minutes of the hike the trees were so thoroughly coated in snow that we couldn't even see them; it was like walking through a channel cut through the snow!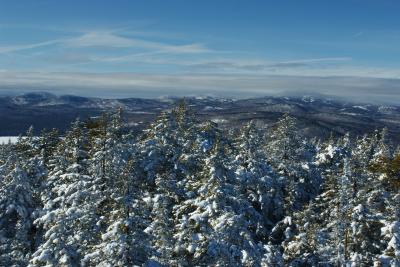 Snowy woods
When you reach the summit, you will find an observation tower, and your best views will only be found by climbing the tower. (There are a couple places where you can wander through the woods a bit until you find outlook spots, though)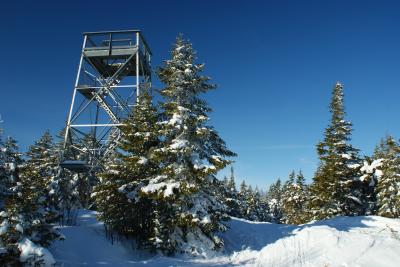 The observation tower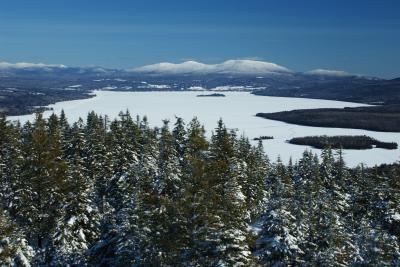 View of Saddleback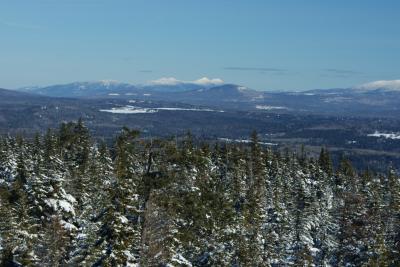 View of the Bigelow Range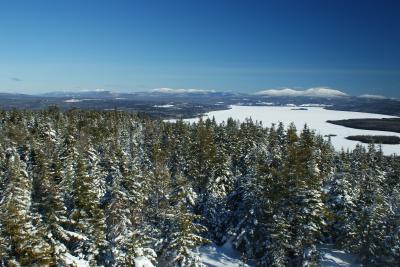 Bigelow and Saddleback
After spending some time admiring the views, we hiked back down (watch out for those steep spots on the way down!). On the drive home we went through Rangeley, and we stopped by the road to get some pictures of Saddleback: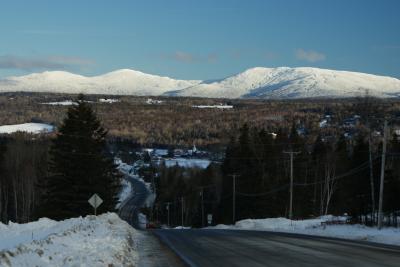 Saddleback in the winter
In the winter this can be a challenge because of the steepness in places, but it makes up for that by not being super long. Any other time of year, this is a very accessible hike. I've taken high school students on a field trip here.
The trail is about 1.25 miles, one way, and there's just under 1000 feet of elevation gained.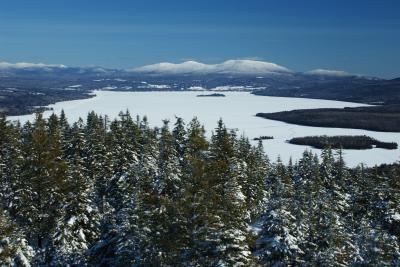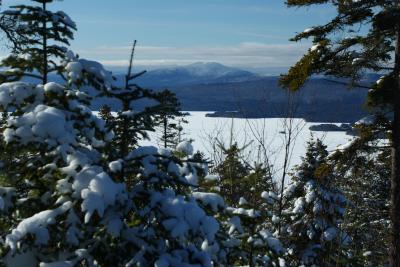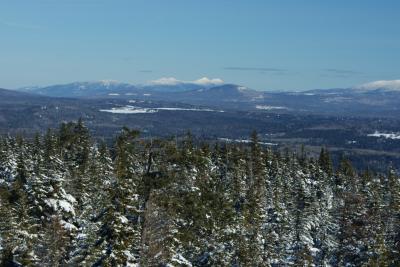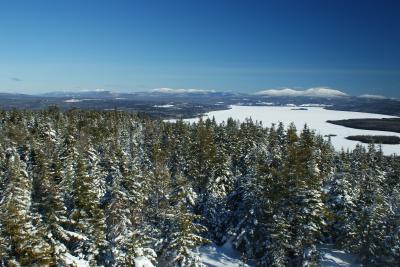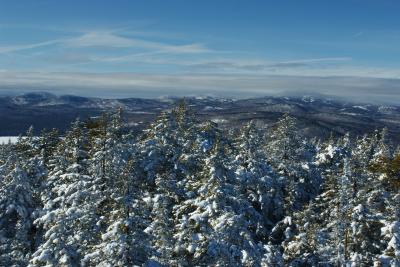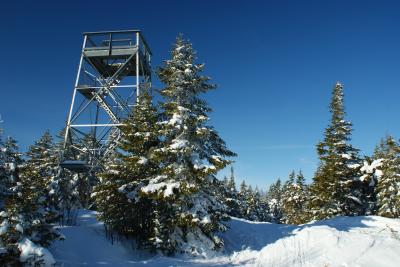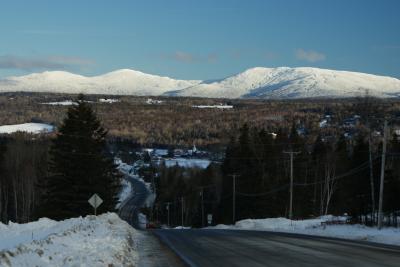 Images on this page are the property of Douglas Twitchell, and may not be used without permission of the owner.
Your message has been sent.
Share this page
Find a mountain
Write a report
Most of my hiking happens in the North East region of the United States. I don't hike as much as I used to, now that we have a baby in the house, but I do love to get out and explore now and then! If I've provided incorrect info in any of my reports, please drop me a comment so I can fix it!
(more...)
Click here
to view more content by this hiker.