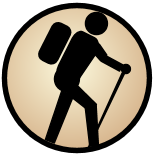 Half Dome is located in California, United States. It has an elevation of 2690 meters above sea level. It is located at the following coordinates: (37.746, -119.533).
Located in Yosemite, California, Half Dome is exactly what its name sounds like; half of a dome. The other half is a sheer drop of plutonic granite!
Your message has been sent.
Share this page
Find a mountain
Write a report