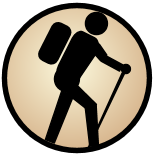 Mount Vesuvius is located in Campania, Italy. It has an elevation of 1186 meters above sea level. It is located at the following coordinates: (40.8333, 14.4167).
Mt. Vesuvius is located on the coast of the Bay of Naples in Italy. It sits right next to the cities of Naples and Pompeii.
Your message has been sent.
Share this page
Find a mountain
Write a report