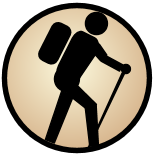 Mount Saint Helens is located in Washington, United States. It has an elevation of 2078 meters above sea level. It is located at the following coordinates: (46.1912, -122.194).
Mt. St. Helens is located in the South West corner of Washington State. The mountain became known world wide when it erupted in 1980, leveling miles of forest with its 670mph winds, and creating massive land slides and mud rivers. To this day, the area is sill barren of most vegetation on its northern side.
Your message has been sent.
Share this page
Find a mountain
Write a report